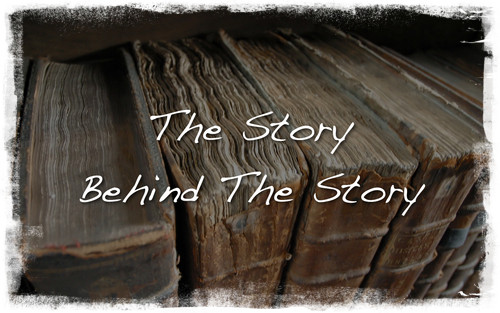 Hi everyone, it's me again – Johnpaul77…
Many of you maybe still have no clue why we suddenly closed our master account in FG and terminated our partnership with them. So, let me reveal all about it…
Johnpaul77 Incidents
It all started with one day full of incidents caused by the broker that I've been using for these past 4 years which is Futures Galleria. On Monday, 18 August 2014, there are 2 issues happened:
Lot size configuration changes As we all know, FG was using 10,000 of contract sizes before. That's why in our trading history, everytime we traded 10 lots was calculated as 1 lot. On August 18, 2014, FG changed their lot size into international standard but they forgot to convert all clients' open positions as well. Of course for clients who didn't get converted will be automatically suffered 10 times profit/loss for every open position they have. My account became one of their victims because I had 3 open orders that day, all in negative positions, and all calculated as a standard lot. It's affected my drawdown and nearly blew my account.
Unknown USDCHF trade during US market time, suddenly there was one USDCHF trade opened in my account while I didn't make that trade. To be honest, I know about this trade issue from my subscribers. FG revised this trade before I even realized it. Maybe that's why between Simpletrader, MQL5, Myfxbook, and FXJunction were showing a different trade that day and I have no idea how could this happened. I called FG directly to clarify this issue and they said they miss-placed orders between clients when they were in the middle of converting client's orders.
I also sent an email to MQL5, Myfxbook and FXJunction tried to clarify about the drawdown and everything caused by FG, but only Myfxbook responded me and fixed my account's portfolio. Thanks Ethan! I really appreciate it.
Well, my portfolio means everything to me. It is my key to build my business and career. It's not funny if I have to build another 3 years portfolio… 3 years! So yes, I will try to re-upload it on each site and let's see if that work.
Those 2 issues really caused us a big damage for our entire business. Reputation, trust, portfolio, everything just name it, I lost them all in one day just because of that one stupid mistake and it's not even my fault.
That's why we terminated our partnership with them, closed our accounts, ask all 20,000+ of our clients to immediately close their accounts as well, so FG will at least suffer the same pain as us.
We've been doing business with FG for 5 years and we know that we were their most valuable IB. Never thought this would happen to us after all those years. So, for every broker who proposed to become one of our recommended brokers, you may want to reconsider it as this is the kind of feedback that you will get if you mess around.
I personally don't trust brokers no matter how well-known they are or what regulators they use. Well, I had so many bad experiences with brokers all around the world. So, I only trust in the name of business.
As long as I can give them a good business, they won't do any harm to me. At the same time, I automatically have enough power to fight them back when bad things come up. I guess that's how business is done.
FG itself is actually a white-label of MRG (Maxrich Group) located in Manila – Philippines, while MRG is located in Hong Kong. That's why the server is under MRG's name. The only reason I trusted FG and keep using them was because I have more than 20,000 clients there. It's a very good business for them, so there's no way they want to lose it.
As for MRG, just like many other brokers in this world, MRG started their forex business from offshore broker under BVI regulation but they don't do retail, instead, they just offer a white-label program. That's why no one can ever find enough information about them.
But for me, I like MRG very much ever since I knew their main business is actually horse-racing. One of the biggest horse-racing companies in Asia. That makes me comfortable to do business with them because every big gambling company is not afraid to lose as long as the player is keep playing.
Same thing in forex business actually, brokers are not afraid to lose as long as you bring 10 more friends with you. And if your 10 friends also keep profiting, make sure each of them also bring another 10 more friends.
Anyway, looks like our action got MRG's attention. They called us directly and invited us to meet them in person to settle this issue nice and gently in their office in Hong Kong. I don't know what they are up to, but I got nothing to lose now. And as I said earlier, my portfolio means everything to me. If there's somehow I can save my portfolio, then I will definitely do it.
So, here I am now in Hong Kong, and going to meet MRG's people this afternoon.
I'm also thinking to spend more days to have a little visit to Macau and Lan Kwai Fong. So, if anyone is here too, maybe we can meet up and have drinks together.
Cheers,
JP